Your Health Starts With Subtle Energy
Our life processes require energy.  While some of this energy comes from the foods we eat (caloric energy), we need extra energy to perform all the processes of life. This extra or cosmic energy is all around us, and can be used to support the body's innate intelligence and self healing capabilities. I've been working with this subtle energy to help people bring their lives into balance for over 20 years.
My passion is finding and creating solutions to problems.  This can involve dowsing, clearing energy, helping someone with a relationship issue, documenting changes in an energy field, aura imaging, crystals, or an  EMF Home Safety Survey.  I can use subtle energy to address anything you can imagine.
A Fascinating Picture Book on "Subtle Energy"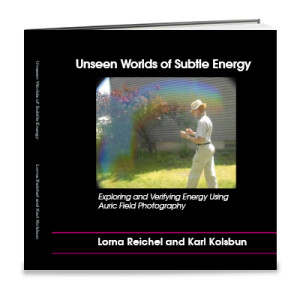 A book of photographs that  capture the energy around people, places, and things as it is created, radiates, and forms.  After looking at this book you'll know this energy "stuff" is real.   Increase your awareness of  "the field". "Unseen Worlds of Subtle Energy:   Exploring and Verifying Energy Using Auric Field Photography"  Photographed and written by Lorna Reichel with intuitive perceptions by Karl K. Kolsbun.
SRC4U Software – Taking Your Energy Work to the Next Level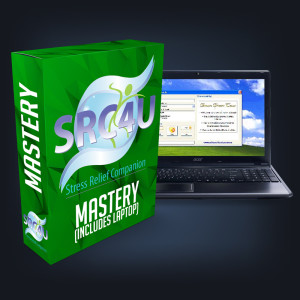 The SRC4U is a revolutionary software application used to affect the subtle energy in the body and how it relates to emotional, spiritual, physical and environmental input.  This empowering, easy to use program is designed to expand your energy work capabilities.  Use it for stress relief, computerized dowsing, clearing timelines, and more.
My presentations are based on the research of others and what I have learned from working with the subtle energy realms. They are designed, to help people gain new perspectives of reality that empower & inspire.  "Exploring & Playing with Energy Workshop", is a fun, light-hearted program to introduce you to subtle energy.  Human Transformation and the Art of Creating Health, explores wellness and the power of intention . Contact me if you would like to host a  workshop, lecture or event.   Develop self-awareness, learn about your aura, and visually explore intention, energy and matter.


Crystals have consciousness (life force energy) and work with the subtle energies of the body to promote health and healing. While quartz crystals have specific metaphysical properties, these properties can be expanded by programming and/or using different crystals together.

Learning Group – Holistic Health & Self-Healing  – All In The Mind

Dowsing Services and Instruction
Dowsing is a technique used for tapping into the unseen energy fields of information, that exist around everything. It's a way to get information, find things, and clear and balance energy for the highest good. I am available to dowse for you and/or also available for private, one on one dowsing Instruction.  I suggest you Learn To Dowse. It's a valuable skill to have. Through dowsing you can increase your awareness, energy sensitivity, and intuitive insight, so that eventually you won't need to dowse… you'll just "know". 
To Schedule A Session or Purchase Products
Educate yourself by browsing my website, then call for a consultation or to purchase products. I am ready to help you bring your life into balance, overcome any obstacles you may be encountering, and accomplish your goals. I look forward to speaking with you. I can be reached at  (518) 383-9066.
Join My Mailing List.  Stay informed. 
Copyright © 2017 Lorna Reichel, All rights reserved. All photographs on this site are protected by US copyright law and may not be used for any purpose without permission from its owner.