Energy Body Scan  $125./60 min
The body is scanned, cleared of non-beneficial energies, and then your energy system is optimized for physical, emotional, and spiritual well being.

Overcome Obstacles and Release Negativity  $125./60 min.
Consciously working with information and energy, I facilitate the clearing of blockages, limiting beliefs and negativity, while you optimize this session by letting go of expectations,  opening up to your unlimited potential, and feeling worthy to receive.
House and Space Clearing – $125./60 min   1 hr. minimum
Find and clear entities, neutralize geopathic stress, electromagnetic pollution from cell towers, smart meters, electric appliances, ….  Transmuting non-beneficial energy into life enhancing energy.  Change the quality of energy into a harmonious, loving and peaceful one. Make your space feel good again!
---
Payment Accepted: Cash, Personal check, Money order or Cashiers check.  Note: I do not accept Credit Cards at this time.
For more info and to schedule a session: Call (518) 383-9066.
---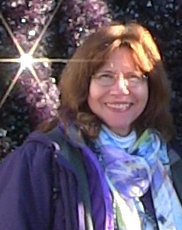 Sessions by Appointment.
Lorna Reichel, MFA, BS,
Clifton Park, NY
Email or call (518) 383-9066
About Lorna   
Home |Testimonials |Aura Imaging |Energy Tune-Ups |Top of Page|  EMF Risk Assessments | Contact
---
Research

:

Call Me To Discuss Your Project

I measure and analyze energy fields indoors or out; around people, plants and animals;  to determine effectiveness of products and services; to identify imbalances;  to gain a better understanding of psychic and mental energy, and seemingly paranormal phenomena. I also use aura imaging, energy mapping, auric field photography, and other technologies and techniques. Receive a comprehensive written report with explanations, photographs and/or energy maps of our findings. Interests: Power of intention, thoughts & feelings to change energy/matter;  Consciousness, beliefs & reality systems and their relationship to health and transformation.

Home | Aura Imaging | SampleRFIReport – Full Body Aura, Brain Map & Interpretation |Drum Key Aura | Measuring Auras  |  Auric Field Photography | Geopathic Energy | Reconnective Healing |  Octahedral Oscillator Energy  |  Aura Imaging & Quantum Healing
Energy Testing  |  About Energy Work  |  EMF Home Safety | Contact