Need Help with a Project?
I am available to do biofield energy research. I measure and analyze energy fields indoors or out; around people, plants and animals;  testing to determine effectiveness of products and services; to identify imbalances;  to gain a better understanding of psychic and mental energy, and seemingly paranormal phenomena. I also use Resonant Field Imaging, Energy Mapping, Auric Field Photography, and other technologies and techniques.
Investigative Research Reports
Receive a comprehensive written report with explanations, photographs and/or energy maps of our findings.
Interests
Auric Field Photography; Power of intention, thoughts & feelings to change energy/matter;  Consciousness, beliefs & reality systems and their relationship to health and transformation.
Payment Accepted
Cash, Personal check, Money order or Cashiers check.  Note: I do not accept Credit Cards at this time.
---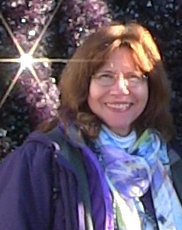 Biofield Energy Research by Appointment.
Lorna Reichel, MFA, BS,
Clifton Park, NY
Call (518) 383-9066
About Lorna 
Testimonials | Optimum Health Energy Sessions |Top of Page|   Home | Aura Imaging | SampleRFIReport – Full Body Aura Image, Brain Map & Interpretation |Drum Key Aura | Measuring Auras  |  Auric Field Photography | Geopathic Energy | Reconnective Healing |  Octahedral Oscillator Energy  |  Aura Imaging & Quantum Healing
Energy Testing  |  About Energy Work  |  EMF Home Safety Surveys | Contact