Bring Balance & Harmony To Any Issue You Can Imagine…

Are there things in your life you want to change?  Energy Work, Energy Healing sessions are an effective, powerful way to facilitate the release of whatever is holding you back.  Clear blockages, including — limiting beliefs that no longer serve you, trapped emotions that keep you in lower vibration, and environmental conflicts. Let poor health, relationship issues, and an inability to manifest what you want become a thing of the past.
How Energy Healing Sessions Work
Each session begins with a comprehensive evaluation of your energy system. Then, based on the results, individualized positive energy signals are created/broadcast to balance your body's personal energy and create an optimum environment. Using advanced computer technology for discernment and clearing processes, beneficial signals are delivered directly to the body to correct imbalances, harmonize stress, and stimulate energy flow in chakras, meridians, acupuncture points, and organs. These signals can interact with your energy to restore balance in any area of your life! Specific  and/or general issues of concern can be addressed.
People often feel or see a change immediately. However, just like an onion has many layers, so do you. It can take more than 1 session – a  few sessions – to transmute energy on many levels which hold over time.
Sessions can be done long distance so no office visit is required. To schedule a session call (518) 383-9066.
Benefits of Energy Work, Energy Healing:

 Evaluation & optimization of your personal energy.
 Increases your receptiveness to healing energy prior to your session– so you receive the greatest benefit.
  Correct energy stagnation & deficiencies: blocked chakras, meridians, and acupuncture points.
 Reduce Stress and stressful situations.
 Clear Destructive Behavior Patterns.
 Boost Self-Healing Ability.
 Strengthen endocrine & immune systems.
 Increase Creativity.
 Improve Muscle Tone. 
  Replace limiting subconscious beliefs with beliefs that expand your innate potential.
  Increase Vitality
  Feeling Triggered?  Release emotions & dissolve events on  the timeline where they are held
  Clear Blockages that can contribute to pain or depression
  Clear & Balance acquired and imposed belief structures
  Neutralize stressful situations
  Deep Clearing and cleansing of negativity
  Harmonize Relationships
  Attract Abundance, Cooperation, Peace.
  Increase Focus & Mental Clarity

  Release Fears
  Clear feelings of unworthiness.
  Energy Healing for your Pet or Animal
  Improvement Is Exponential and Cumulative with more energy and strength building over time.
---
Why Are These Sessions So Effective? 
Because our cells read the signals broadcast to them — they read consciousness! These signals deliver information, carried by energy (which can take many forms including  light, sound, thought, intention, magnetism) – –  and your body– your cells — interact with it in very positive, beneficial ways.
I use the SRC4U system created by Qi Gong Grandmaster David Harris and his team.  It enables me to tap Master Harris's 30+ years experience, skill level, and service to humanity in healing and Traditional Chinese Medicine, to provide a high level of service to you.
Energy Healing & How SRC4U Works
Using scalar technology, positive energy signals are sent to interact with signals emitted by your body with the intention of balancing those signals. The energy responds to intention and  your desire for help and improvement in any area of life. As the system scans your energy, your subconscious directs the system to clear underlying spiritual beliefs that hold imbalanced patterns in place.
Rates
Individual Sessions: (office visit or remote by phone)
One Hour Session – $150. (Broadcasting can last minutes to hours to days, depending on your needs.)  
3 Session Package – $400.

Group Clearing Sessions:
Once a week I will clear you of negative energy.   Each session will run about 1 hour. This will not include any email, phone, or personal contact with you about what I did or found.
Cost: $100.00/month  (4 x $25/per session)
Add a pet:  $40.00/ea, per month
Add  Weight Loss:  $25.00/1x
Add a Fitness Session:  $25.00/1x
To schedule a session or questions, call (518) 383-9066.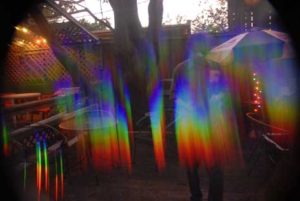 What Clients Say After Energy Work, Energy Healing Sessions
"I have had less pain in the back the last couple of days."
"Pain was a LOT LESS this a.m."
"Lower back is feeling better."
"My hip — most of the pain is gone. I still have some."
"I was surprised! There was actually a noticeable difference. My relationships improved. Thank you."
"I was just thrilled at the impact of the energy tune up session. My body is stronger. That's the biggest thing. I'm still struggling with sleep but my body is stronger and nothing is happening the way it was before."
"Just wanted to touch base and let you know how much better I feel!!!"
"Thank you for the Energy Tune-Up. I seem to feel a lot better. NO FEAR. I'm laughing & joking more. Seem happy."
Most of the people that are sensitive to energy healing have told me that they can feel energy moving when the SRC4U is running.
"OMG! My eye is sooo much better!! Thank you."
"It definitely helped improve my sensitivity and the effectiveness of my energy work."
After Energy Healing client's son with terrible cold, "He was definitely better the next day".
"Even though I say 'I can't tell when the program is running', I can tell that it hasn't been run on me this week! Very cool."
"I can feel a subtle shift when the program stops running and feel a change when it stops processing. It seemed to help me feel more emotionally up while it was running and processing, while helping me physically in a more subtle way, and helping me as an energy healer in a palpable way…and therefore helping everyone I work on."
Thank you, Lorna! I had a great night's sleep for the first time in a long time. You are the BEST!!
DISCLAIMER: By Law, I am required to let you know that I do not diagnose, heal, cure, prevent or treat disease. I recommend people continue to see their medical professional and follow their advice. While there is extensive anecdotal data about individuals who have experienced significant improvements in health while having energy work, an energy tune-up and/or SRC4U sessions, there are no claims or warranties that energy work, an energy tune-up and/or SRC4U session has any medicinal uses or effects. The body heals itself. I simply give the body instructions and information energetically.
---
The SRC4U is an amazing collection of programs that balances and enhances the body's subtle energy systems.  The software application  affects subtle energy in the body in relationship to emotional, spiritual, physical and environmental input.  Easy to use, it expands your energy work capabilities and knowledge.  It can be used for stress relief, improving relationships, optimizing energies, dowsing, clearing timelines, aura scans, and more!