Seeing Through the Eyes of a Pioneer in the Field of Biofield Imaging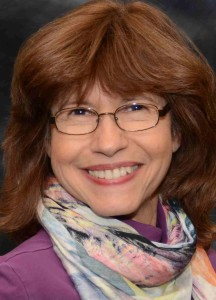 Lorna Reichel lectures about energy, intention, & auric health. A dynamic speaker and photographer, she shows proof of invisible "subtle" energies which co-exist in our environment, influence us and are influenced by us.  She shows how we each have the ability to change energy, our aura, and thereby our health. Her PowerPoint presentations include images of earth energies, and the energy bodies that permeate through and around each one of us.
To host a workshop, schedule a group presentation, or book me for an event, call: (518) 383-9066.
Taking Conscious Awareness &  Creation to New Heights with Energy, Intention, & Auric Health!
The following list will give you an idea of the various workshops I can give your group on energy, intention, & auric health.
1.  Explore Energy and Manifest Workshop

2.  Developing Self-Awareness Through Your Aura
Workshop – Explore Belief Systems, Intention, The Human Energy Field
You radiate an electromagnetic field of light and information. Learn how different kinds of energy affect you and your health. Experience how focusing your energy can affect people and things around you. Learn about easy tools and techniques you can use to protect yourself, clear negative energy, energize and balance your auric field. We will also measure the frequencies present in your energy field, so you can see what is going on in your aura before experiencing your power to transform energy and any imbalances. Discover which thoughts, feelings, words, and actions have the biggest affect on your aura and the auras of other people and things.
3.  Exploring & Playing with Energy Workshop
A fun, light-hearted program to introduce you to subtle energy.
Everything in the universe, including you, is a form of energy. These energies interact with each other on many levels. In this workshop we'll explore the human energy field – that electromagnetic field of light and information that forms your aura. You'll experience the power of your thoughts, feelings, intention, words, and actions and see the affect that these invisible "things" have on you and others. You'll learn how energy affects your health and easy techniques to protect yourself, clear negative energy from your field, and energize and & balance your energy.  You'll see photographs and other images of earth energies and human energy fields and have an opportunity to play with various types of subtle energy (i.e. your aura, spirit guides, nature spirits) and discover your ability to change your vibration.
PowerPoint Presentations Available on These Topics:
• The Human Aura
• A Visual Exploration of Intention, Energy and Matter
• Human Transformation and the Art of Creating Health
• Exploring Consciousness, Healing, and Human Potential
• Invisible Worlds of Subtle Energy: Expanding Your View of Reality
Past Speaking Engagements/Presentations
---
Radio – TV – Internet Broadcast Interviews – Recordings
Tune Into Wellness Today TV Show – Episode 18:  Lorna Reichel on the SRC4U. An interview by LisaMarie Tersigni, host. Lorna is the third guest. Whole show: https://www.youtube.com/watch?v=F5iOuA2TI0s#t=2159LisaMarie. The SRC4U interview begins 25 minutes into the show at 25:50.  November, 2014.
Third Eye TV Show #62:

http://www.blip.tv/file/2988858

– 2009 ASD Convention, Vermont, Lorna Reichel speaking on energy fields, Doug McIlwain on crop circles & sacred sites.
The Black Knight & Squire "G" Radio Show with James Jancik & Gary Hermann at 34th Annual USPA Conference, www.bksgshow.com Skokie, IL.  July 19, 2008
The "X"Zone Radio show with Rob McConnell, Ontario, Canada  May 13, 2008
Workshops | Why I'd Like To Speak To Your Group |  About Lorna Reichel | Energy: Suggested Reading | Auric Field Photography | Manifesting & Exploring Energy | Past Speaking Engagements/ Presentations | Programs tailored to your needs | Calendar | Contact